The History
Since the 1950′s, an extraordinarily large percentage of the world's seagoing commercial vessels were manned by Philippine crews – and for good reason. When properly trained and managed, Filipino seafarers are diligent and competent, honest and hard-working, have an adequate to excellent command of the English language, and are a delight to work with.
Filipino crew members were not, however, well represented in the international yachting community.
Mr. Alan Mill-Irving, previously a British Yacht Master himself sought to remedy this situation in 1992 by helping to form Crew Asia.
And the rest, as the old saying goes, is history.
Filipinos have an inherently happy nature with a positive attitude in adverse conditions. They are unusually adaptable, possess a strong regard for authority and are no strangers to hard work and its rewards. Crew Asia builds on these attributes in order to provide your vessel with first-quality crew members that you will be proud to have as a part of your seagoing team.
At present, Crew Asia represents close to 600+ able-bodied crew members. Crew Asia is a SEC Registered Corporation which is licensed by the POEA (Philippine Overseas Employment Agency).
The Company maintains its head office in Cebu City where a numerous amount of seafarers are from.  There is a branch office in Manila and a satellite office in Thailand.
As a POEA licensed company, Crew Asia is – as of this date – the only manning company in the Philippines which exclusively supplies crew to the mega-yachting industry.
The Philosophy
Crew Asia's continued success relies on integrity, professionalism and, most importantly, personal relationships. Our mission is to enhance the lifestyles of everyone we touch that is connected to the mega yacht industry.
Enduring relationships are key. We operate to generate a foundation of trust and teamwork for all involved.
In order to satisfy the needs of our international clientele, the crew we deploy undergoes a very stringent selection process. There is background checking, personality testing, as well as in depth interviews to make sure of an awareness of first-world efficiency with a first rate attention to detail. These interviews also ensure a dedication to career and a loyalty to those who directly employ them.
In order to satisfy the needs of our crew members, we strive to foster a relationship more akin to family member rather than simply agent. In the Philippine culture, family is EVERYTHING; accordingly, with sincere personal bonds we attempt to forge with our "family" of crew members.
We also aim to bring the individual crew member to a level of financial independence through the benefits of long term planning. This can mean an awareness of long term financial programs; an awareness of internet banking transactions which allows the crew control of their finances at all times from any locale; and a wide network of other professionals who can be referred at any time to a crew member seeking advice.
Ours is a continuous, unending strive to live a philosophy of strong personal and professional bonds – with every client and every crew member – with the inevitable result of trust, prosperity and success for each and every one…
The Team
Alan Mill-Irving
Chairman
A graduate of HMS Conway Nautical College. Alan served for 10 years in the Merchant Navy with Benline and worked as Yacht and Ferry Captain on various yachts in Asia and Europe. As a result of his years as a Yacht captain...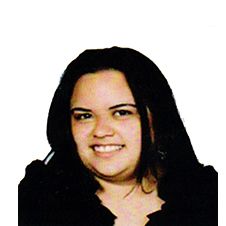 Cristina Alita Sasnovski
President & General Manager
Cristina joined the team in 2011. She went to the International School in Cebu. After graduation she went to the UK and she lived in London until she joined Crew Asia. Although her experience in London was in the catering business...
Hazel Bataluna
Senior Crewing Officer
A graduate of the university of Cebu, Hazel joined Crew Asia in 2006. Since then, Hazel has shown tremendous aptitude in the ins and outs of the industry. Continuously working her way up to head...